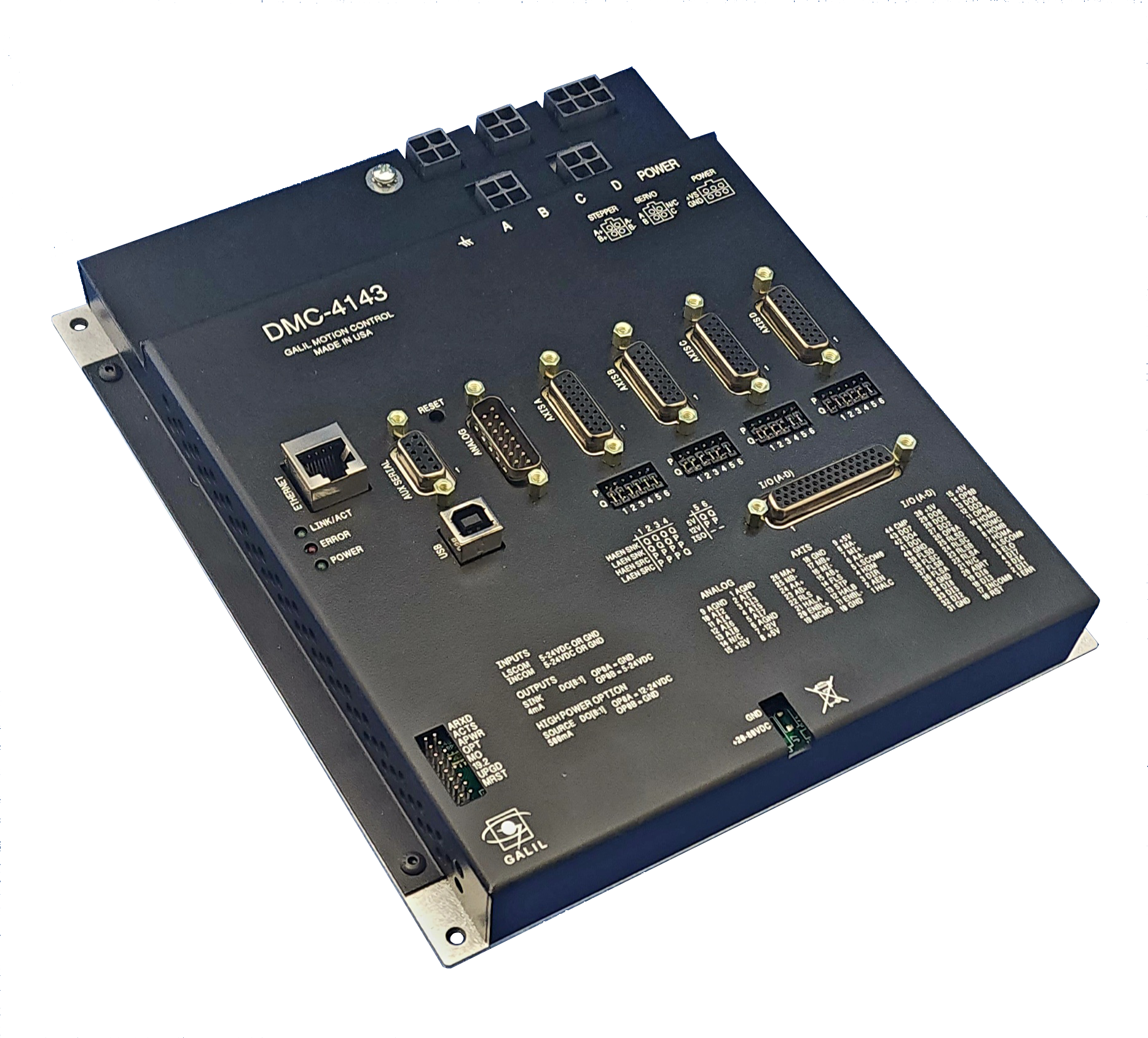 In 2015 Galil introduced our 1200W AMP-43740--Galil's highest power multi-axis amplifier. Up till now this powerful multi-axis drive was only available in our flagship Accelera Series DMC-40x0 controllers. Now it is also available on the Econo Series DMC-41x3 (1-4 axes).
The AMP-43740 contains four 1200W digital transconductance amplifiers for driving brushless motors with sinusoidal commutation. The AMP-43740 is ideal for applications which require up to 16 Amps continuous or 30 Amps peak current to drive larger brushless motors. Its voltage range is from 20 to 80 Volts DC.
User-programmable gain settings, a switching and sampling frequency of 20kHz, and closed current loop bandwidth up to 2.5 kHz make that the AMP-43740
a high quality, easy to use amplifier. This amplifier also offers protection from over-voltage, under-voltage, over-current, short-circuit, and over temperature conditions.

Because the AMP-43740 uses sinusoidal commutation, there is no discontinuity in torque when switching commutation statues as in a trapazoidal amplifier. The torque ripple is virtually non-existent. Typically Hall sensors are not required for initializing the commutation state as Galil's command language makes initialization without these extra sensors straight forward.