About the Company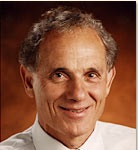 "Welcome to Galil Motion Control. If you're looking for a partner to help solve your most challenging motion control problem or application, you've come to the right place. Our specialty has and always will be to help you control motors precisely and cost-effectively with innovative, high performance and easy-to-use motion controllers and PLCs. We will never stray from this position because it is something we passionately believe in. We live and breathe it daily. In fact, I recently celebrated my 40th anniversary of being in the motion control industry. My commitment remains as strong as ever in making it as easy as possible for our customers to find solutions to their problems. This strong dedication and commitment lives in every Galil employee. We are particularly proud of the fact that we treat the needs of each and every customer as unique and we share our wealth of knowledge with them to ensure success. It's the only way we know how to conduct business. And, we have the references and credentials to prove it. We look forward to partnering with you."
Careers
We're Hiring
Join the team at Galil. We have employment opportunities for application, design and software engineers and offer competitive salaries, full benefits, profit sharing and a retirement plan.
Apply
Our Company Mission
We are committed to providing our customers with the best products, services, and value. Through continuous improvements, quality excellence, leading edge technology and on time delivery, we strive to exceed our customer's expectations.
Innovator and Leader
With over 750,000 controllers sold, Galil is a leading manufacturer of motion controllers and PLCs. Since our introduction of the first microprocessor-based motion controller in 1983, Galil has remained one of the industry's leading innovators. By offering our customers powerful, cost-effective and easy-to-use motion controllers and PLCs, our commitment is to be your primary source for any motion control and I/O application. Galil's unparalleled array of motion controllers and PLCs are backed by superior technical support and can accommodate the most demanding applications with absolute precision.
Powerful Controllers to Solve Demanding Applications
Galil's motion controllers use a 32-bit microcomputer and are packed with intelligence and speed for handling any application no matter how simple or complex. Modes of motion include point-to-point positioning, linear and circular interpolation, electronic gearing, electronic cam, position following and much more. Galil's latest generation controllers, the DMC-4000 Series offer ultra-high speed and precision with 40 microsecond command processing, 32 microsecond servo loop updates, and 22 MHz encoder feedback. Features include PID tuning with notch filter, velocity and acceleration feedforward, non-volatile memory for storing programs, variables and arrays, and plenty of I/O for interfacing to external sensors.
Easy-to-Use Controllers Get You to Market Quickly
It has always been a top priority at Galil to design and make controllers that are easy-to-use. That's why Galil controllers use two-letter, intuitive commands to make programming a snap. For example, the command BG begins motion; SP specifies the speed; and ST stops motion. With over 200 commands, you can quickly and easily program a Galil controller to handle virtually any application. Additionally, Galil provides software tools that simplify system set-up and tuning. The powerful GDK software provides multiple modes of tuning and a multi-trace storage scope for display of real-time data such as position, speed and torque for all controllers in your system.
Cost-Effective Solutions Give You a Competitive Edge
Galil realizes how critical it is for OEMs to keep their equipment costs down, which is why we designed all of our controllers to give you great value. In fact, we guarantee 100% that our pricing for 100 quantity orders is the lowest in the industry. Go ahead and compare our prices versus the competition.
Broad Range of Products
Galil's full product offering can accommodate all your motion and I/O needs. You can choose from single or multi-axis controllers, bus-based or stand-alone, box-level and card-level controllers and PLCs. The DMC-40x0 Series offers the highest speed and performance while the DMC-41x3 Series is designed for the lowest cost. Both are available in PCI bus and Ethernet/RS232 formats. Plug-in drives for steppers and servos save space, cost and wiring. Galil's RIO PLCs provide compact and cost-effective solutions for intelligently handling both analog and digital I/O.
Custom Solutions to Fit Any Application
If you cannot find a motion controller or PLC to meet your requirements, then Galil will design a custom product specifically for you. We are geared to build cost-effective products that meet your criteria, whether adding a new command, changing connector style or accommodating a special communication network. With all the inherent costs, time and risks involved, there's no reason why you should design your own controller when you can rely on the expertise, cost-efficiency, and proven reliability of Galil.
World-class Support Assures Your Success
Every Galil controller you buy is backed by Galil's commitment to superior customer support. This includes a fully-trained application engineering team with well over 100 years of experience. To further assure your success, Galil works with a worldwide network of factory-trained, independent representatives who fully understand the requirements of your specific application and stand ready to demonstrate Galil products. They also represent manufacturers of motors, encoders, and drives which are compatible with Galil controllers.
Continuing Education to Grow Your Knowledge
Galil has always made motion control and PLC education a priority for our customers. Our content-rich, on-line learning center is filled with information such as web tutorials, API examples, and numerous application notes. Galil regularly publishes technical articles , application notes and its quarterly newsletter, ServoTrends. Galil also provides a library of over 20 recorded web-tutorials on motion control subjects such as tuning, motors,drives, I/O and motion programming. Galil's Motion Example Code page is an easy-to-use, on-line tool which provides step-by-step solutions for motion applications and includes actual downloadable code. Galil also offers its web-based, "Motion Control Made Easy" course at no charge with product purchase. Customers find our 2-day workshop a great way to get a head start on their motion projects. This workshop includes hands-on labs which enable users to practice newly introduced concepts. Users also gain familiarity with tuning and programming motion controllers, and can spend quality one-on-one time with Galil engineers to discuss their individual project.
"Galil's commitment is to be the leader in providing high-performance, cost-effective, easy-to-use motion controllers that solve real customer problems in the OEM marketplace."
Located in Rocklin, California, Galil is a privately held company that has maintained profitability for over 110 consecutive quarters.
Company Leadership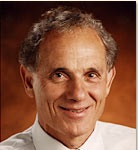 Jacob Tal
Chairman of the Board / Co-Founder
Jacob Tal co-founded Galil with Wayne Baron in 1983, and for the first 20 years was President. In July, 2004 Jacob passed the role of President to Wayne and is now chairman of the board. Jacob Tal is an acclaimed author, lecturer, teacher and engineer whose unique approach is based on over 40 years of practical experience in solving problems for numerous companies in motion control. Well respected throughout the industry and by his peers, Dr. Tal has published more than 100 articles on motion control and has authored such books as "Motion Control by Microprocessors," "Motion Control Applications" and "Step-by-Step Design of Motion Control Systems". Dr. Tal was formerly a professor at the University of Utah and also received a BSEE from the Technion University in Israel and a Ph.D from the University of Minnesota.
Wayne Baron
President / Co-Founder
Wayne Baron co-founded Galil and for the past 20 years has led the design and development of Galil's innovative motion control products as VP of Engineering. In July, 2004 Wayne assumed the role of President of Galil. Prior to his founding of Galil with Jacob, Wayne was Project Manager of Robotics at Hewlett Packard's central research lab where he was responsible for the development of robotics and associated motion control hardware. Wayne has a MSEE from MIT.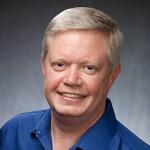 John Thompson
Vice President of Operations
John Thompson was hired as Galil's second applications engineer in 1992. As part of the applications engineering team, John worked with Dr. Jacob Tal to develop optimal solutions for OEM customers. Before assuming the role of vice president of operations in 2012, John served as Galil's director of operations where he used his technical expertise and organizational talents to streamline and automate production, and improve many internal processes by developing customized back-office applications such as MRP, order processing and inventory control. As vice president, John leads the back-office, procurement and logistics, and production teams. John holds a BSME from Washington State University.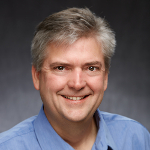 Brian Kambe
Vice President of R&D
Brian Kambe joined Galil in 1998 after holding engineering roles at companies such as TRW, B/E Aerospace and Comarco Wireless where his technical contributions focused on embedded systems and networking. Brian began his career at Galil as a hardware engineer in Research and Development (R&D). Due to his creativity and leadership capabilities he was quickly promoted to R&D manager where he immediately modernized Galil's motion controller product line and developed a new product line of PLCs. In 2012, Brian assumed the role of vice president of R&D to lead the company's product development. He has a BSEE from Chico State.
Kaushal Shah
Vice President
Kaushal Shah joined Galil in 1988 as the company's first applications engineer. He worked directly with Dr. Jacob Tal and team to develop optimal solutions for OEM customers. Over the past 25 years, Kaushal worked with clients to successfully integrate systems with various motor types including, electrical, hydraulic, ultrasonic and piezo. His technical contributions include expertise in sub-micron (nanometer) positioning systems, high bandwidth systems and non-linear servo systems with hydraulic motors. In 1999, Kaushal became manager of the applications engineering team and built a strong technical group with over a 100 years of cumulative experience. Kaushal was promoted to Vice President in 2012 and continues to lead engineering support. He holds a BSEE from Santa Clara University.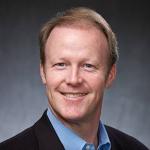 Mark Middleton
World-Wide Sales Manager
Mark Middleton joined Galil as an OEM Accounts Manager in 2000. His role grew to National Sales Manager and in 2012 Mark accepted the role of World-Wide Sales Manager. Before working at Galil, Mark was an Account Manager for a Silicon Valley based automation distributor. Mark has a BS in Marketing from San Francisco State.